By Lori Ennis, M.S. Ed
You've most likely heard it from your pediatrician, your family and your mama friends. "Every child is different," and that is true. Every child is different when it comes to development, particularly with speech and language. But, when you recognize that your toddler's language skills may be delayed, there are many resources you can choose to help them catch up. Speech and language therapy from certified professionals of course is a must, but you can also help your speech delayed toddler with technology. We've talked with experts and mamas to find the best apps for speech delayed toddlers. Take a look at what we think you'll find fun and helpful apps for you and your little one. 
Mobile Technology: Making  a Difference for Toddlers with Speech Delay
The age at which your child will hit speech and language milestones will most likely vary from that of every other child because each child is unique and different. Children's speech and language skills develop at different rates, but generally speaking, most toddlers say around 20 words by 18 month. Typically by the time they're two, they're able to put small phrases consisting of two or three words together: "I do it," "I fix it," "Her wants the toy".

When your toddler isn't meeting milestones, though, you most likely will consult your pediatrician and/or professional speech and language therapists. Their insight and knowledge is a wealth of resources for you and your child. These resources can make a huge difference in developing at the rate in which their toddler peers may be as well.
But you also can work with your speech delayed toddler at home or wherever you choose. In this age of technology, there are tons of iPad apps for toddlers with speech delay, and many also have Android versions as well. Research suggests that the advancement of speech and language apps through mobile technology can promise therapeutic benefits. Better, there are ways that parents can work with their child when they are not able to easily access speech and language professionals.
So, what are the best apps for toddlers with speech delay? Many have free versions that do a decent job of working with toddlers with speech delay. That said, experts and parents also agree that investing in the paid versions can make a difference when it comes to the best apps for toddlers with speech delay.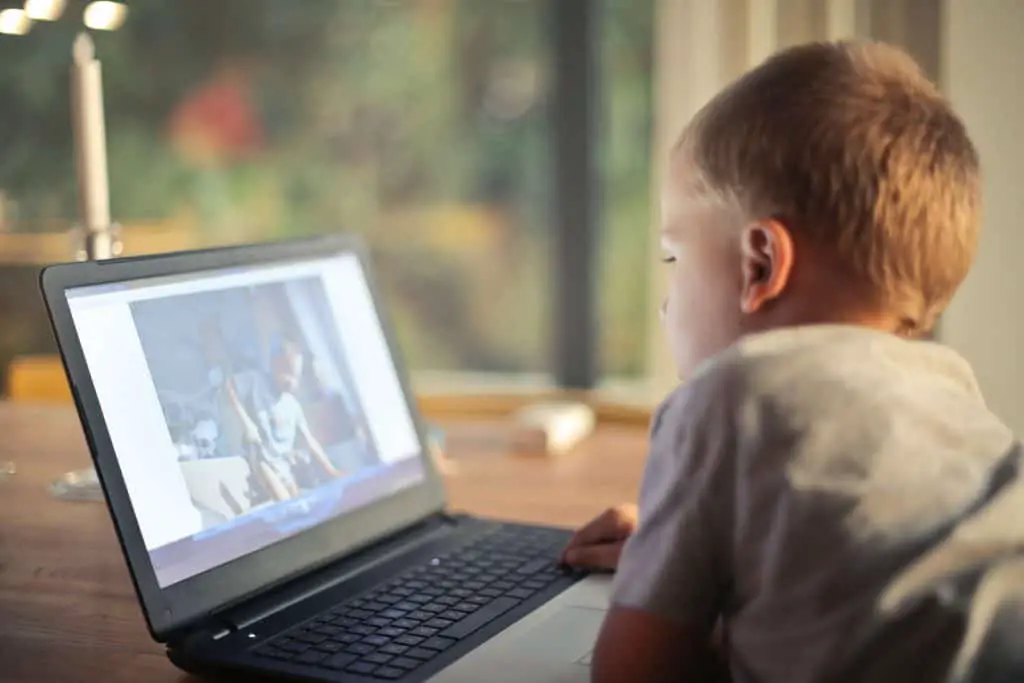 Check Out the Best Apps for Speech Delayed Toddlers
We love that this was created by a Speech-Language Pathologist to help children work on articulation, enunciation, pronunciation and so much more. The pictures are gorgeous, and the app can be used with your SLP or at home with you, by merely working on target words and sounds. There is the opportunity to practice at the word, phrase, sentence or story level. While it's primarily designed to focus on initial, medial and final positions of words, you can also use it for receptive and expressive language skill building. We particularly love that your child can record his or her voice to hear themselves as they work to improve their articulation.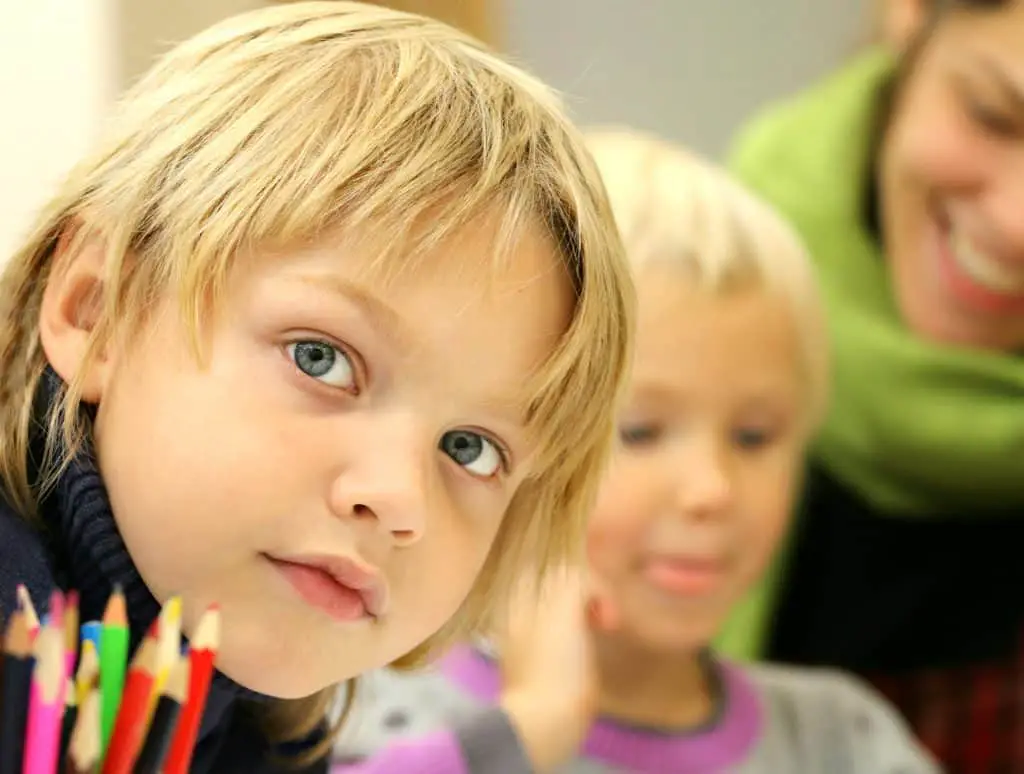 We've always loved all things Duck Duck Moose, and now Khan Academy has taken them under their wing to continue offering parents apps that help their children's development blossom. This is one of our favorite iPad apps for toddlers with speech delay! Why? Because it uses a familiar and adorable song to teach counting, following a story along, interacting, auditory comprehension and so much more. It gives your toddler a fun and engaging way to navigate the spider through the various activities. We love all of the options for articulation and pronunciation, as well as vocabulary development. It is free, though it does have some in-app purchases available.  
MultiSyllabic and MultiSyllabic for Amazon
This app is perfect for toddlers with speech delays because it will meet them at their level and grow with them as their speech skills improve. Particularly fantastic for children who have articulation disorders, apraxia or are on the autism spectrum, this app will combine tactile, visual and auditory components to help improve targeted speech. It uses contextually engaging content like people, food and transportation and incorporates voice modeling for mimicking stress, rhythm and intonation. It's developed by a Speech-Language Pathologist too.  
NACD Home Speech Therapy For Apraxia
If your toddler is struggling with bringing words to her lips, or even getting the sounds out, you are most likely familiar with the term apraxia. Toddlers with speech delays often are diagnosed with apraxia of speech, which means that there is a difficulty in bringing sounds and words to their mouths. We love this app because it can be used for anyone with apraxia, including adults, but it focuses on motor planning especially. Often, apraxia and/or verbal dyspraxia can be attributed to difficulty with motor planning and this app helps with that.
It's not quite as bright and colorful as some of the other toddler apps, but for parents who are looking to give their child at-home therapy level help, it's an excellent app for doing so. The National Association for Child Development has lots of resources as well. It's one of the iPad apps for toddlers with speech delay we recommend, but you can also get it for Android devices. 
Another favorite of parents and clinicians alike, Monkey Preschool Lunchbox is reasonably priced and full of power punches when it comes to speech and language therapy. Kids love the funny little monkey and they love helping him on his learning adventures. It's easy for toddlers/preschoolers to navigate through and it's an excellent tool for them to learn sounds and names of colors, letters and tangible objects.
Your toddler will enjoy the meaningful content that comes in the form of counting and naming shapes, and they honestly won't even know they're working on vocabulary, receptive language skills and auditory processing and comprehension. It's one of our favorite iPad apps for toddlers with speech delay, but it is also available for Android users as well.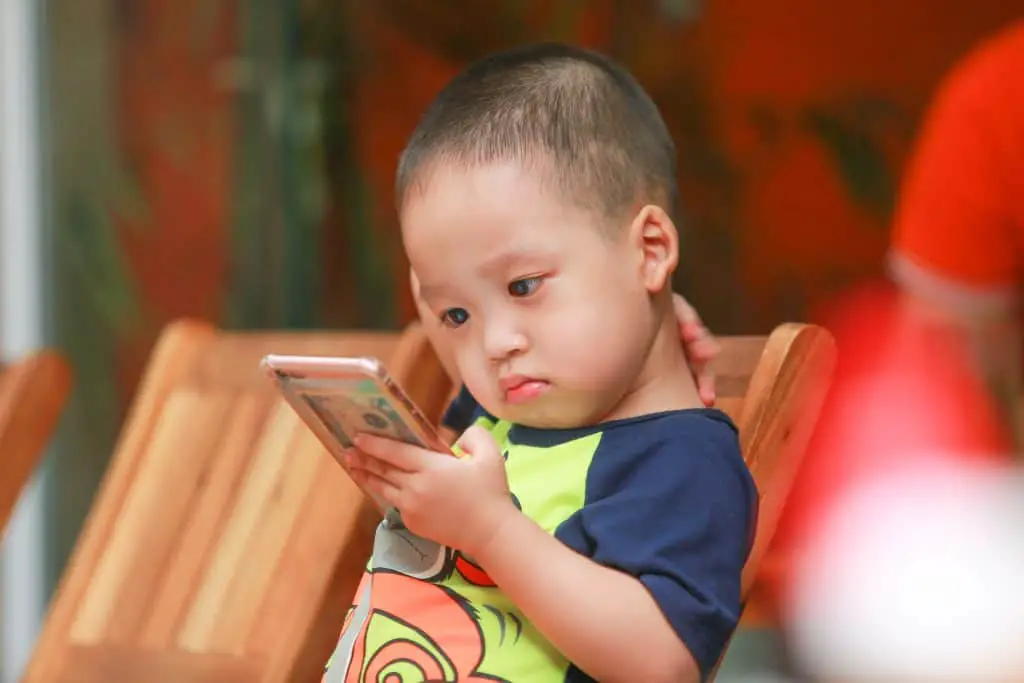 Every Angle Makes a Difference!
While there is, of course, no substitution for therapy with clinical professionals skilled in speech and language pathology, there are many advances in technology that allow you to work with your toddler's speech delay as well. As with all things screen and toddlers, moderation is essential, so it's important to find the best apps for speech delayed toddlers—the ones that they'll enjoy and get something beneficial from at the same time.
Remember—recognizing a speech or language delay early on will give the best prognosis for appropriate speech development, and you can help with these at-home apps!