So, you're looking for the best toys for preschoolers with speech delay. You're in the right place! A preschooler's world is ever-changing and evolving, and you probably find yourself in awe of how quickly they are becoming independent little thinkers and doers. If you have a preschooler with a speech delay, you may also find that the speech delay issues become more noticeable as their cognitive reasoning skills strengthen but their inability to articulate thoughts and ideas doesn't. 
Research supports the idea that children learn best through play, but your speech delayed preschooler may find herself frustrated with learning and play activities that involve talking or listening to and following explicit instructions. They may act out—toward you and other children—and so you want to make sure they're surrounded with resources that help them communicate. Additionally, you want to ensure their toys are ones that will help their speech and language skills grow and develop so they can continue to reach for and meet speech milestones.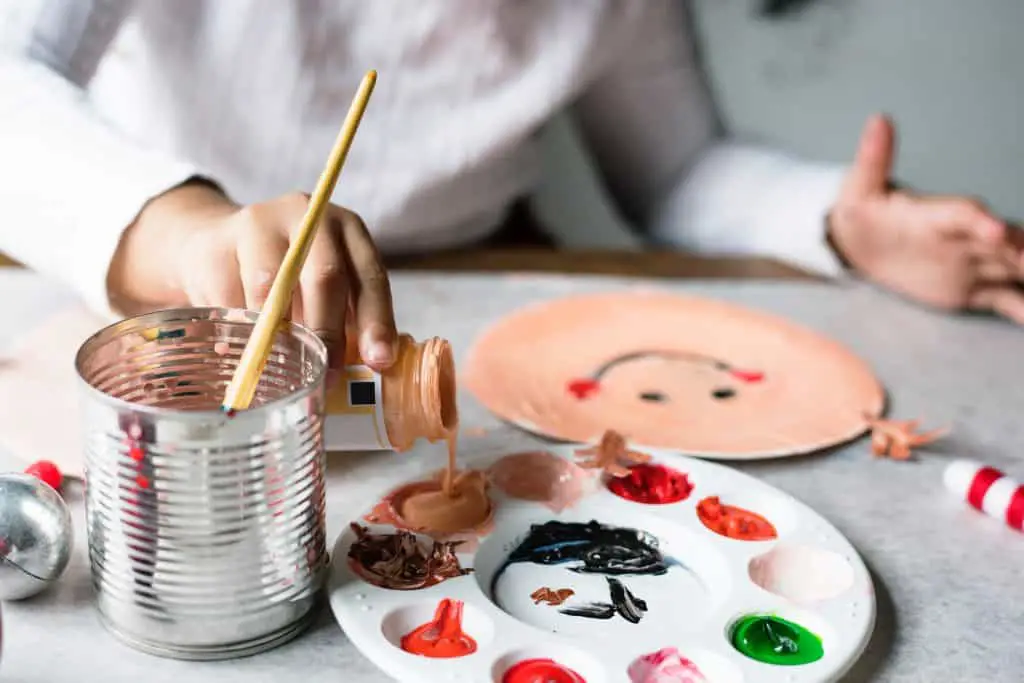 We've found the best toys for speech delayed preschoolers, and they're sure to engage your speech delayed preschooler as well as help their language skills blossom. Here's what you should look for when you're looking for the best toys for speech delayed preschoolers.
Best Toys For Speech Delayed Preschooler: Play Is Pivotal
Just like when you look for toys for speech delayed toddlers, you want to be sure that you pay attention to toys that will encourage your preschooler to use his or her words and voice, even if they are limited. Additionally, your preschooler is full of imagination and creativity, so you'll want to be sure the toys you choose when you are looking for the best toys for preschoolers with speech delay are ones that foster that creativity. 
Speech-language pathologists are often asked about the best toys for speech delayed preschoolers. Preschoolers are a bit older than toddlers, and it's more realistic to expect that their toys will be educational and teach them something. That said, most clinicians will tell you that when it comes to the best toys for preschoolers with speech delay, you still want to engage them with play and creativity.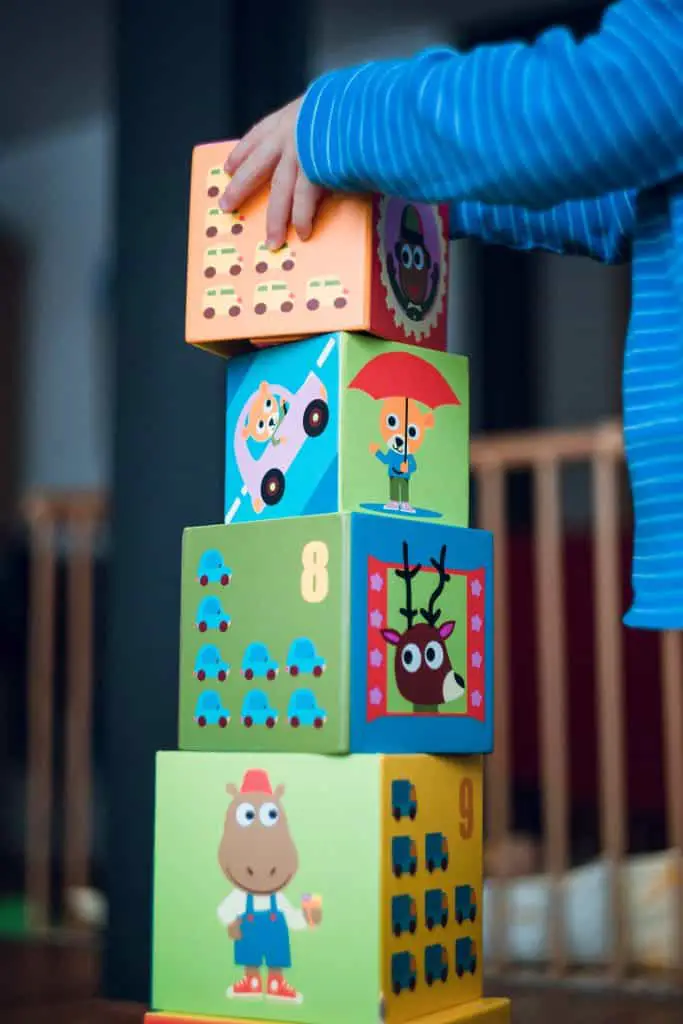 Preschoolers enjoy things where they can role-play, and those types of toys are great because they allow many different speech and language building scenarios. Dress-up, role-play games like 'Restaurant' with kitchen toys or 'First Responders' with fire/police person costumes offer those opportunities to preschoolers with speech delay.
And, just like toys for toddlers with speech delay, sometimes the most simple thing is the best thing. Allowing speech delayed preschoolers to play with blocks or trucks or things that don't necessarily have rules gives them the ability to work on acquiring speech for what their imagination gives them. This helps build authentic speech and language as well. It also helps them with reading and writing as they get into school.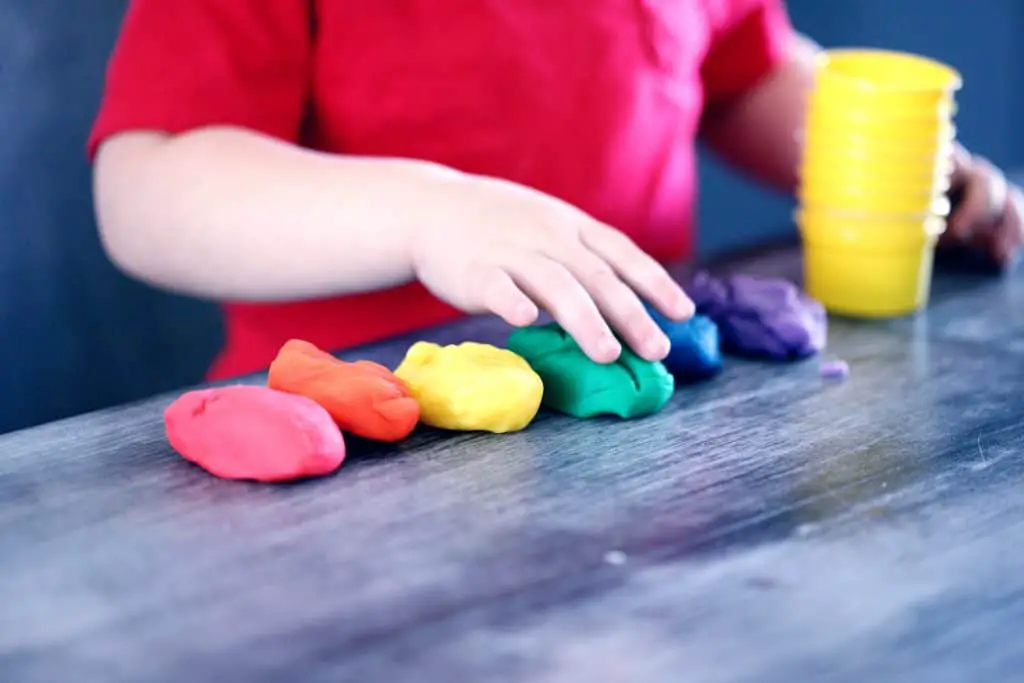 Beginning To Build School Skills While Building Language
Parents of preschoolers want their children to be ready for school, and with today's (often developmentally inappropriate) curriculums, it's no wonder why. 
But clinicians will be quick to remind you that your preschoolers are still PREschoolers. There will be plenty of time for them to develop their counting and alphabet skills, but there won't always be a lot of time for them to have authentic play. 
Particularly when you are looking for toys for speech delayed preschoolers, there are many that have fun colors, numbers and alphabet skills and those are great for helping build pre-school skills. Just remember that it's just as important that your preschooler learn to express basic needs and wants, and that the alphabet and counting skills will come.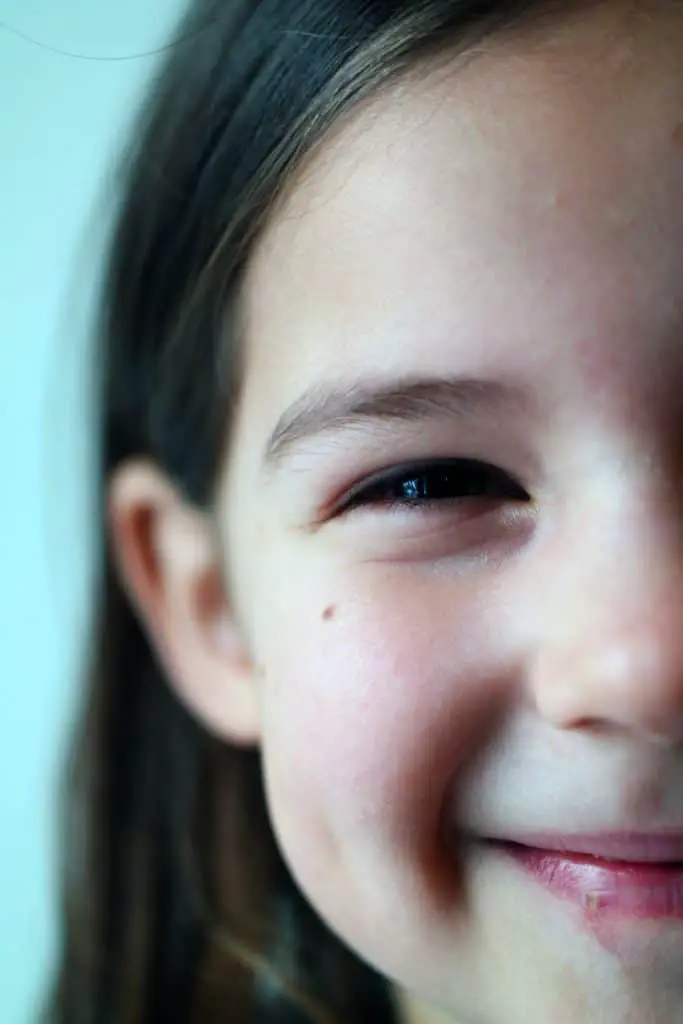 The best toys for preschoolers with speech delay will allow them to build their language skills while they're also building school skills. Remember that authenticity in their speech and language is a life skill that must be built first.
Motor Skills Make Masters
Preschoolers define and hone their fine and gross motor skills regularly. This is important for them in school when it comes to writing, as well as for play in physical activity and reading (midline crossing activities are pivotal). So, when looking at toys for speech delayed preschoolers, research suggests those that help them strengthen both fine and gross motor skills are excellent for brain-building and neural connections. 
Preschoolers still like to dance and sing, so toys that build on their ever-growing musical and movement talents are hits, and toys that connect with preschoolers with speech delay in multiple modalities are also the most effective in building neural connections. Preschoolers love toys that let them ride around, hop, skip, jump and basically show off what their growing bodies are doing.
Toys that let them climb, hit, toss, roll or stomp are great for gross motor building and toys that let them pinch, grab, grasp, clamp, and hold predictably are great for their fine motor skills. Toys that incorporate all of those skills while allowing for open-ended speech and language development (Mr. Potato Head, The Sneaky Squirrel, make-believe sets, parachutes, etc.,) will enhance their whole-brain learning. 
The best toys for speech delayed preschoolers are the ones in which they show the most interest. The toys they find the most fun and engaging are the ones you'll best be able to help facilitate organic and authentic speech and language opportunities, so don't forget that you are the best judge of what those are. That said, we're sharing some parent favorites to get you started.
Best Toys For Preschoolers With Speech Delay
Comparison Chart
1. Kiddey Children's Play Tent with Tunnel
This fun and engaging tent/tunnel set will have preschoolers poking in and out of fun for a long time. It's great for speech and language skill promotion in that you can give directions to your kiddos to go over and under, through and behind, just about anything you want them to do that requires them to listen and follow directions. 
You're engaging multiple sensory systems when you encourage them to create their own obstacle courses and then complete them, and you can use the various stages of the play-tent tunnel with them when teaching them sounds or words. For instance, "Before you go in the ball pit, tell me two animals," engages their speech while they play, which is better in the long-term for their learning and their fun!
2.Learning Resources Alphabet Soup Sorter
Clinicians love this set from Learning Resources for preschoolers with speech delay because it's bright and colorful and allows kids to work on speech and language skills while they're also working on school readiness.
You can use the cards to help your child with letter recognition and alphabet awareness, but the bright vocabulary cards with real pictures also help your preschooler with speech delay develop stronger vocabulary and recall skills. There are 26 different cans that kids can play with and sort cards into various ways, and this builds their fine motor, language, and working memory skills as well.
3. Melissa and Doug Wooden Building Blocks
Kids love blocks. Kids of all ages love blocks and honestly, these are probably blocks your toddler had and your speech delayed preschooler hasn't outgrown yet. They help teach directional and prepositional words, and your preschooler is more able to make cause and effect connections while they solve problems with the blocks—how to keep them together, from falling, to create what they want, etc. 
You can have conversations while brick building that will help your preschooler with auditory processing and receptive and expressive language, and frankly—they won't get tired of building, so they won't even know they're learning and working on their speech too!
4. Lego Duplo Large Playground Set
Lego Duplo sets are fantastic toys for your speech delayed preschooler! They give them the opportunity to work with fine motor skills, spatial visualization and sorting abilities, but once put together, the opportunity for imagination and creative play is endless. 
We love this playground set because it gives preschoolers authentic scenarios in which they would use speech and language skills—both expressive and receptive—and it also gives them several different sensory input opportunities as well. And, it's an excellent way for you and your preschooler to connect too, as you explore situations they may encounter when they get into school. Helping them work through the language they may need will give them confidence and exposure to organic and meaningful speech.
5. My Little House Interactive 3D Felt Playhouse
My Little House was designed by a speech therapist and is endorsed by the Center for Autism Related Disorders and Autism Live because of the language-building ability it has. It's eight colorful rooms of a felt house that is fully reversible, and kids can flip it and play with either side they like. 
We love that the 36 felt pieces that come with it allow you to play and work with concepts like shapes, sizes, and colors and the included pamphlet gives parents some additional reinforcing activities and critical language concepts. Your preschooler's developmental language concepts will grow as they create new adventures that are meaningful to them in their family, friend, and pre-school circles, and beyond.